As you may know I have been working on a pantry makeover at my house. The ceilings in there are very high so I knew that I wanted to hang something on the wall. My original intent was to hang letters. If you saw my pantry inspiration post, I had an EAT picture on there but I just kept seeing it everywhere and wanted to do something different. So this is what I came up with.
It's so cheap just to buy lumber at Home Depot and this piece was already cut perfectly to fit my space. At only about $3.00, you can't beat that!
I started off by sanding the wood...
Then I added the stain. It is Min Wax ebony. Remember if you are staining to go in the direction of the grain.
This is post stain. I chose a piece of wood with a lot of knots which I love.
I stenciled the letters next. Use a fairly dry brush and blot on to prevent the paint from bleeding under the stencil.
Next flip over and add hardware to hang. I like wire hangers because they are the easiest.
Now it's ready to hang. I put this in my pantry but it would be really cute in a kitchen also. You could change the wording too... groceries, pantry, produce, dairy, etc. I'm thinking about doing something for my laundry room too since that's still in progress.
The pantry is coming along and I should be ready for the reveal soon. I have the same item, lighting, that is holding me up in both the pantry and the laundry room. I wish I could produce a line of light fixtures myself because I can't find what I'm looking for at the price I want it. Very frustrating! Wish me luck...
Shared with ~
coastalcharm.blogspot.com/">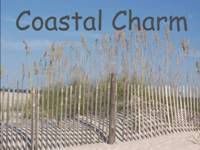 savvysouthernstyle.net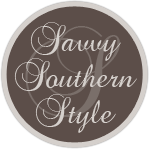 jenniferrizzo.com